Best Hosting Sites
Cheap web hosting with free domain name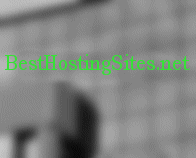 * Bookmark this site *
Best Hosting Categories
Best Hosting Articles
Domain Parking
Expired Domains
BestHostingSites.net
is a web site about web hosting companies which offer discount services with cheap solutions and free domain name.
Watch out even the section of this site about
Domain Parking
, very useful for website projects not ready to be hosted yet.
Hosting Articles
Why cheap web hosting and not free hosting?
Why cheap web hosting and not free hosting?
This is one of the frequently asked question which one can ask himself when web hosting space is needed for a given web project.
There are a lot of companies which offer free hosting space and so sometimes it is a bit difficult to understand what plane to choose between a free plan and a cheap plan.
There is no doubt that the word "free" is one of the most searched in the Web, but who has had even a minimum experience with the Net knows that very often "free" does not mean good.
If a web hosting provider offers you something which has a high percentage of downtime, low connection and computation speed, bad technical support and so on, it could be better to avoid free web hosting in favour of cheap web hosting, the latter which can be achieved starting with $3-$4 per month.
Another thing to consider about free hosting is that, if you are going to host a good site, it is very important that the free space you get does not show banners or other ads, imposed by the service provider; for a professional (or even semi-professional) site, in fact, an ads free web space is necessary.
Don't forget even that hosting resources could be limited or poor with free plans and that you could really get what you pay for.
Talking about the cost factor of hosting, the first thing to say is that everybody should unserstand that what really matters is the total final cost of a service; if you want to host your site and a free web site host company offers you a free storage web space, you should be careful that the storage web space could be the only thing that they give you for free. In other words: are you sure that there aren't other costs to consider, apart from the free cost of the storage space?
Well, the point is that it is a common practice, for a free hosting company which doesn't show its own ads, to charge the customer for an "accessory" service like a domain registration or a domain transfer; in fact you need a domain to point to a web space and you could have to choose if register a new domain with the hosting company or transfer a domain that you just own to the hosting company, and the cost to register or transfer this domain is often higher than register or transfer a domain using another, not free, provider.
Another important thing to consider is that nowadays there is a great competition among the various web hosting companies which, for this reason, have to offer real cheap web hosting.
So it is important to underline the fact that discount hosting can be achieved not because of low quality hosting features, and that even cheap hosting companies can give discount plans with a lot of storage space, several tools, a large number of email accounts and so on.
All this doesn't mean that free hosting is bad, but that everyone should think about all the conditions implied in the hosting choice; for example, if you plan to host a personal site and you would accept third party ads on your web site, free hosting could be a great solution for you at real zero cost, but if you plan to build strong business with your site, think to other hosting solutions, even if cheap, to compare to free hosting ones.