Best Hosting Sites
Cheap web hosting with free domain name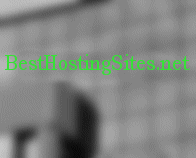 * Bookmark this site *
Best Hosting Categories
Best Hosting Articles
Domain Parking
Expired Domains
BestHostingSites.net
is a web site about web hosting companies which offer discount services with cheap solutions and free domain name.
Watch out even the section of this site about
Domain Parking
, very useful for website projects not ready to be hosted yet.
Hosting Articles
Dedicated server hosting
Dedicated server hosting
Most webmasters have sites which aren't very visited, so they can't always afford having a dedicated server on which to keep their sites. It's common knowledge that a dedicated server is usually quite expensive, but as years go by, prices continue to drop and these days many more people can afford getting a plan which ensures that their site will load quickly. While it is cheaper than ever to have a dedicated server, it's still something that is available to people with a budget of at least $100 per month.

For this reason, in most cases dedicated hosting is used by companies and webmasters which have sites that get quite a bit of traffic, so they also require more computing power to support the database and the rest of the site. If you can imagine hundreds of people connecting to a computer at a same time and requesting information, you can understand how a dedicated hosting server can help the webmaster of a popular website to support that kind of load.

There are other advantages to dedicated hosting, like the fact that you have your hands on and if you know how to enhance its security you are safer from hacker attacks than if you relied on some company you found online. You have no idea just how good the employees of that company is, so having your own dedicated server allows you to protect your web site much better, as long as you have a clue of what needs to be done. You get a huge increase in performance, extra security and the ability to load pages faster. All these advantages can mean more money for a business which relies on its website to attract customers.

The budget at your disposal will decide just how powerful your server will be and how much support and additional options you can pay. While on a regular hosting account you are neighbor with hundreds of other webmasters on the same server, a dedicated server is yours alone, so you don't risk being on the same IP as a spam site. If you're a business you want to know that your reputation is a good one and sharing hosting space with spammers will certainly be bad for your reputation if anyone figures it out.

There are two types of dedicated servers, the unmanaged and the managed ones. If you know exactly what to do, an unmanaged server will offer you much more control over your website.