Best Hosting Sites
Cheap web hosting with free domain name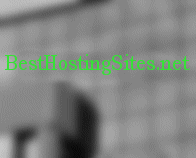 * Bookmark this site *
Best Hosting Categories
Best Hosting Articles
Domain Parking
Expired Domains
BestHostingSites.net
is a web site about web hosting companies which offer discount services with cheap solutions and free domain name.
Watch out even the section of this site about
Domain Parking
, very useful for website projects not ready to be hosted yet.
Hosting Articles
Email hosting
Email hosting
There are a lot of businesses out there and they are the most common reason why email hosting exists. If you're a single person, you can use your hosting account to receive email, but if you're a company with hundreds or thousands of employees, things are a bit trickier than that. Having your own email hosting means that you need dedicated computers for that purpose, it means that you need people to administer those computer, you need solutions to fight spam, you need security against prying eyes and so on. Offering your own email address to all your employees can quickly become costly when we're talking about things on that kind of scale. While a factory will not need to offer email address to all its employees, things change when we talk about insurance companies or any other firm which has a lot of sales people. When you have thousands of people which offer their email addresses to clients in order to get a deal, you want that email service to be of very good quality. You don't want to be hacked, since that would mean that hackers could send emails with viruses to your partners. You don't want your email servers to be down, since that would mean that all emails sent while they were down would be lost. Clients which sent you email while servers were down would not receive a reply and business would be lost.

When you think of all the things which could go wrong, you will quickly understand why a business would want a lot of security and peace of mind when it comes to its email communications. Companies which offer email hosting offer just that piece of mind. They already have the expensive equipment and the specialized personnel to take care of the email needs of a business, so they will do it cheaper than it would be for the business to create that email infrastructure from the ground up.

These days, email is used for everything. It's quite hard actually to find a salesman or any other business person which doesn't have an email address on his business card, right next to the phone and the address of the company. Everyone has an email address already, a personal one usually, but that can't be used for official purposes, since a business would want to maintain contact with clients from their own official addresses, not from some anonymous account which doesn't look professional.