Best Hosting Sites
Cheap web hosting with free domain name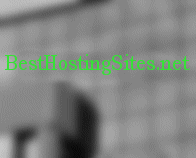 * Bookmark this site *
Best Hosting Categories
Best Hosting Articles
Domain Parking
Expired Domains
BestHostingSites.net
is a web site about web hosting companies which offer discount services with cheap solutions and free domain name.
Watch out even the section of this site about
Domain Parking
, very useful for website projects not ready to be hosted yet.
Parking Articles
What is domain parking?
What is domain parking?
Domain parking consists in pointing a domain name to a web site of third party which hosts it while showing advertisement and paying for clicks which the various advertisement links will receive from visitors to the web site.
So ok, the parking company hosts ads pages which are displayed when visitors come to the domain put in parking and click on ads links, but how much could one earn in this way?
Well, earnings depend on a lot of factors; for example if a clicked link had a high payrate, earnings could arrive even at few dollars a click. High earnings could be achieved even, and above all, if the domain name is a high traffic domain, i.e. a domain which collects a lot of visitors/day.
Other parameters to consider are the age of the domain and the nature of the domain.
In fact, more a domain is aged and more is high the chance that there are backlinks pointing to it if the domain was associated at a running website in the past; some old visitors of the web site could have bookmarked it in the past and so could return to the site in the future.
The nature of the domain is crucial because a nice domain name, made for example by an one world only and common use word, could get lots of visitors in a number not decaying in the time.
Let consider even that most domain parking companies pay you if the visitors that your site gets come on parked pages only for type-ins or for old links pointing to the site; they usually don't pay you, and indeed cancel your account, if you bring visitors to the parked pages using new links to the site; remember that you can't advertise your site.
So, for all these reasons, it is difficult to make a generic estimation on earnigs because they most depend on the quality of the domain name.
However, the important thing to say could be that everybody could try to park his own sites and see what happens, considering that joining a parking site is totally free and that some parking companies perform better than others depending on the name and the type of the parked domains, so it is a nice idea to try different parking companies to find the most paying one for any given domain.