Best Hosting Sites
Cheap web hosting with free domain name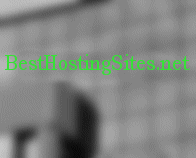 * Bookmark this site *
Best Hosting Categories
Best Hosting Articles
Domain Parking
Expired Domains
BestHostingSites.net
is a web site about web hosting companies which offer discount services with cheap solutions and free domain name.
Watch out even the section of this site about
Domain Parking
, very useful for website projects not ready to be hosted yet.
Hosting Articles
Shared hosting vs dedicated hosting
Shared hosting vs dedicated hosting
Any business out there can benefit from using the Internet, either as a platform to sell their goods directly or at the least, as a way to tell people what they're all about, to tell them when they're open and to provide phone numbers and emails, so that people can contact them if they want to order something. A web site can be invaluable and even for a site that doesn't sell things directly online, it takes just one large customer to find them online and the web site and hosting would pay for themselves if the order is large enough. When you consider this, using a web site is a natural step for any business, especially since the majority of the Western world uses the Internet at least once a week.

The one thing that makes it a bit harder is that a lot of businesses don't have people which can take care of a web site. One example would be the hosting of the site, which can be as simple as a shared hosting account, which could just be paid on a monthly basis, or it could be a dedicated hosting account, which would require an administrator to take care of it at least as a part time job, if not full time.

There are advantages and disadvantages to both types of hosting, but when all things are considered, what it matters is how much traffic you're expecting on your site and what type of site it is. If it's just a site which is used as a virtual business card, to present to the world your company and how you can be contacted, then a shared hosting account is more than enough if you expect a maximum of a few hundred visitors per day.

If your company receives a lot of traffic on your web site, then a dedicated hosting plan can be considered. In the end, it depends on your budget and just how much money does that traffic make you. If you get a lot of traffic but you make very little money from it, you can use a static site, which allows you to use a shared hosting account, even though you get a lot of visitors.

The dedicated hosting plan is clearly the way to go for a big company, but for a small business, the shared hosting solution is a better idea in most cases. If the traffic which you're receiving is too much for your shared hosting account, then a dedicated server is the clear way to go.