Best Hosting Sites
Cheap web hosting with free domain name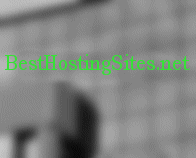 * Bookmark this site *
Best Hosting Categories
Best Hosting Articles
Domain Parking
Expired Domains
BestHostingSites.net
is a web site about web hosting companies which offer discount services with cheap solutions and free domain name.
Watch out even the section of this site about
Domain Parking
, very useful for website projects not ready to be hosted yet.
Best Domain Hosting
Hosting Articles
The most important things to care about choosing a hosting plan
Web hosting is needed because there are web sites to host and to make public to net surfers. Ok, it's a trivial observation so why bother with it?
Well, the important point to underline is that it is the web site which must be put at the center of the attention. The web site ready to be hosted is the real important thing from which every choice must be taken.
As a matter of fact, the... continue reading
What is the best affordable web hosting site ever?
Good question, isn't it?
The answer: it doesn't exist.
Bad answer, isn't it?
Don't worry, it's not a whisky drink consequence, it's only a provocative article which underlines that talking about web hosting should be done considering what the final purpose of a website host must be.
In other words, there could be various reasons to host a website. One could want to host a simple, perso... continue reading
Does really size always matter?
When someone surfes the web searching for the best web hosting company which fulfills his needings, one of the most important things which he considers is how much space a hosting plan offers for a given price.
This is a natural thing to care about, but is really the storage space size so crucial in a hosting choice? And moreover, what about the amount of the maximun bandwith/month allowed?... continue reading
Why cheap web hosting and not free hosting?
This is one of the frequently asked question which one can ask himself when web hosting space is needed for a given web project.
There are a lot of companies which offer free hosting space and so sometimes it is a bit difficult to understand what plane to choose between a free plan and a cheap plan.
There is no doubt that the word "free" is one of the most searched in the Web, but wh... continue reading
VPS hosting
The VPS hosting account is the middle ground one can choose when he can't decide between a shared hosting account and a dedicated server. It fits in the middle both in terms of cost, performance and in the amount of control you get over your hosting. Instead of getting a small slice of a server or the entire server, you get a big slice of a server and you can run it like it was a real server, not ... continue reading
Linux servers vs Windows servers
Just like in the real world, when it comes to choosing dedicated servers, there are people which choose the safe route and pick Windows and there are people that like to get their hands dirty and they pick Linux, which is usually a bit more work if you want to have control over every single thing it has to offer. The fact that it's open source software certainly makes Linux attractive and it's the... continue reading
The bandwidth matter
The first question which could be made is: what is bandwidth? Almost all hosting companies write with big font size about unlimited bandwidth per month, in their home pages, but what is the bandwidth and, above all, is it really so important?
The answer is simply "yes", because the bandwidth allowed for a website in a month is the max amount of data that can transit through the website in a... continue reading
Server colocation
The reason why a lot of companies find server collocation useful is because they can use it to reduce the amount of money needed buy and maintain the hardware needed for a popular website. Smaller organizations will especially find server collocation an attractive proposition, since everything costs less and money is important when you're a small firm trying to grow. Below are some of the reasons ... continue reading
A brief story about affordable web hosting
Since Information Technology has grown in time, the requirement of web resources to publish websites has grown too.
Time ago, almost only IT experts had the privilege to care about web applications, with a professional interest towards the potential power detained by web sites.
Nowadays, the importance in building strong business in Internet has become a needing of a larger audience. Almost ... continue reading
Email hosting
There are a lot of businesses out there and they are the most common reason why email hosting exists. If you're a single person, you can use your hosting account to receive email, but if you're a company with hundreds or thousands of employees, things are a bit trickier than that. Having your own email hosting means that you need dedicated computers for that purpose, it means that you need people ... continue reading
Cheap web hosting advantages and disadvantages
These days, if you have a business, you probably have a website online as well. Being visible online is a must, even if people need to visit your store personally anyway. A lot of people use the Internet to find out the hours when you're open, to find out your phone number so they know if you have a certain product on stock and so on. Even if it's 3 AM, if someone needs a bit of information about ... continue reading
Server side programming languages
As a brief introduction, we say that every website needs web pages to be hosted through a hosting provider. These pages can be grouped in two great categories: static and dynamic pages.
Static pages can have the classic .html or .htm extension and they could be considered (from a point of view) as the simplest kind of possible web pages because they haven't a programming logic in them; ther... continue reading
Shared hosting vs VPS hosting
If you have a business and you want to expand beyond the local market, the best way to advertise what you have to offer is by creating a web site, which will represent your business in front of people from all over the country. In the past you needed a huge budget if you wanted that many people to see the name of your company and what you had to offer, but these days if you know what you're doing ... continue reading
Web hosting service
These days, both people and businesses have a web site online, either a professional one or something hosted on free blog hosts. The Internet presence is quite useful, allowing others to find you faster and giving them information about a business or about a person. The one thing which is needed if you want something professional is your own hosting account, which is a must if you use a domain and... continue reading
Dedicated server hosting
Most webmasters have sites which aren't very visited, so they can't always afford having a dedicated server on which to keep their sites. It's common knowledge that a dedicated server is usually quite expensive, but as years go by, prices continue to drop and these days many more people can afford getting a plan which ensures that their site will load quickly. While it is cheaper than ever to have... continue reading
Shared hosting vs dedicated hosting
Any business out there can benefit from using the Internet, either as a platform to sell their goods directly or at the least, as a way to tell people what they're all about, to tell them when they're open and to provide phone numbers and emails, so that people can contact them if they want to order something. A web site can be invaluable and even for a site that doesn't sell things directly onlin... continue reading
Blog hosting
If you're really serious about your blog and if you're starting to see a bit of traffic, you might want to consider finding your own blog hosting. You can always use free blog hosting, like WordPress or Blogger, but it's advisable that you begin with paid blog hosting or you switch to it as soon as possible. While for a beginner it might make sense to use something that is free, ideally you should... continue reading
Affordable web hosting? Why not free web hosting?
Affordable web hosting seems to be a good statement to deal with; it gives to everybody the chance to own a web site without spending lots of money.
However, even the free web hosting statement sounds very good, indeed it sounds even better than the former one; Apparently the word free is better then the word affordable, isn't it?
So why should a webmaster better ... continue reading
Disclosure:
we are a review site that receives compensation from the companies whose products we review. We are independently owned and the opinions expressed here are our own.