Best Hosting Sites
Cheap web hosting with free domain name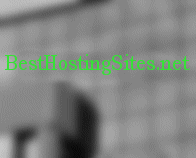 * Bookmark this site *
Best Hosting Categories
Best Hosting Articles
Domain Parking
Expired Domains
BestHostingSites.net
is a web site about web hosting companies which offer discount services with cheap solutions and free domain name.
Watch out even the section of this site about
Domain Parking
, very useful for website projects not ready to be hosted yet.
Best Domain Parking
Best Domain Parking Sites
If you have got the domain name for the website you are going to host, but your web project is not ready to go online and to be hosted for public surfing yet, you have a great opportunity to park your domain at domain parking companies which pay you simply to do this. The following are the details of the best domain parking companies in the Web.
Details of the domain parking company Parked.
The most important feautures of this domain parking company:

Parked.com is one of the best domain parking companies which offers very high CPC (cost per click) and CTR (click through rate).
You could park your domains here and to do that you have to park at least 10 domains with this company.
To park your domains here, you have to be approved by their staff and so invitations from people just subscribed to Parked are suggested to be approved; after the approvation, you could submit your domains.
So you could click on the referring link provided here to have more chances to have your account approved.

Click here to visit the Parked site



Details of the domain parking company NameDrive.
The most important feautures of this domain parking company:

NameDrive.com is one of the best domain parking companies, above all regarding non U.S., international traffic.
One of the best things of this company is that it pays not only for clicks, but even for popunders.
Another great thing is that NameDrive has a lot of different excellent templates which you can use to optimize clicks on your parked domains.
You could park your domains here without any portfolio minimum size: you could park even only one domain, if you want.
So you could click on the referring link provided here to join this parking company.

Click here to visit the NameDrive site