Best Hosting Sites
Cheap web hosting with free domain name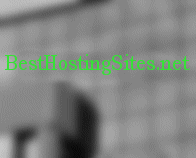 * Bookmark this site *
Best Hosting Categories
Best Hosting Articles
Domain Parking
Expired Domains
BestHostingSites.net
is a web site about web hosting companies which offer discount services with cheap solutions and free domain name.
Watch out even the section of this site about
Domain Parking
, very useful for website projects not ready to be hosted yet.
Hosting Articles
Server colocation
Server colocation
The reason why a lot of companies find server collocation useful is because they can use it to reduce the amount of money needed buy and maintain the hardware needed for a popular website. Smaller organizations will especially find server collocation an attractive proposition, since everything costs less and money is important when you're a small firm trying to grow. Below are some of the reasons why collocation works well for a lot of companies.

First of all, let me explain how it works. Server collocation means that a company outsources the work of maintenance of hosting servers to a business or organization which is specialized on it. While a company can have her own servers, it can prove expensive to keep a big website hosted at their own offices. Besides the increasing number of servers needed by a popular site, there is also a need for a good Internet connection, for people to take care of the servers, the costs of energy, the need for backup servers and generators in case of power outages. There are many costs associated with keeping a dedicated server running constantly, without periods of downtime. With collocation, a business keeps their servers in a place where it can be taken care of, a place which was built specifically to keep servers running. The firm pays rent in return for the space they're getting, or they pay rent for the servers they are using. Both variants are possible and the business can own or rent the server which stays at the collocation facility.

When it comes to this type of server, there are plenty of advantages, especially if you give up running your own hosting servers and renting them from a hosting company instead.

One of the biggest things that convince companies to make this step is that it allows them to cut costs. When keeping the web site running costs you less, it means that your profit is bigger. It doesn't get any simpler than that. While server collocation has its disadvantages, the considerable cost reduction will usually be worth it for any small business.

Another thing that counts is the fact that the bandwidth you consume costs you less. A huge facility with servers pays less for the bandwidth because it buys in bulk. A company with a few servers will not be able to get heavily discounted prices, so it ends up paying more for the bandwidth consumed by its site.