Best Hosting Sites
Cheap web hosting with free domain name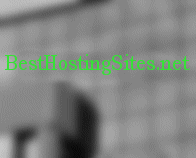 * Bookmark this site *
Best Hosting Categories
Best Hosting Articles
Domain Parking
Expired Domains
BestHostingSites.net
is a web site about web hosting companies which offer discount services with cheap solutions and free domain name.
Watch out even the section of this site about
Domain Parking
, very useful for website projects not ready to be hosted yet.
Hosting Articles
VPS hosting
VPS hosting
The VPS hosting account is the middle ground one can choose when he can't decide between a shared hosting account and a dedicated server. It fits in the middle both in terms of cost, performance and in the amount of control you get over your hosting. Instead of getting a small slice of a server or the entire server, you get a big slice of a server and you can run it like it was a real server, not just a small piece of it. You can restart your VPS, you can install things on it and so on. The amount of control you have over a VPS is definitely more than what you can expect on a shared hosting account.

The VPS term comes from virtual private server and you can use one as a sandbox which is isolated from the rest of the server. You can play with it and keep your site there and it will not influence the rest of the server. A site will use only the exact amount of memory and processing power that the VPS comes with, so the other VPS accounts are not influenced by a surge in traffic on one of the other accounts hosted on the same computer. You also have a dedicated IP of your own, so you're not seen by other people as being on the same computer as a spammer site. When you're a business, a small fact like this can be important. The VPS offers a much improved hosting experience and the visitors which go to your site are much more likely to enjoy the experience than if you had your site on a shared hosting account.

The VPS will do just fine as a hosting solution as long as you don't have a huge number of visitors. Even when the number of visitors proves to be too high for your current VPS package, there is usually the possibility to buy more RAM and processing power, so as long as there are better VPS packages than the one you currently have, there is no need to switch to a dedicated server, which would prove much more expensive.

The VPS hosting has as advantages over a shared hosting account the better safety for the date, a better loading speed, more control over your site and how it loads, plus many others. If you have at least a few hundred visitors per day, then going with a VPS account is the next logical step.