Best Hosting Sites
Cheap web hosting with free domain name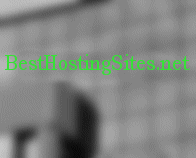 * Bookmark this site *
Best Hosting Categories
Best Hosting Articles
Domain Parking
Expired Domains
BestHostingSites.net
is a web site about web hosting companies which offer discount services with cheap solutions and free domain name.
Watch out even the section of this site about
Domain Parking
, very useful for website projects not ready to be hosted yet.
Hosting Articles
Shared hosting vs VPS hosting
Shared hosting vs VPS hosting
If you have a business and you want to expand beyond the local market, the best way to advertise what you have to offer is by creating a web site, which will represent your business in front of people from all over the country. In the past you needed a huge budget if you wanted that many people to see the name of your company and what you had to offer, but these days if you know what you're doing online, then you will only need a good web site and a plan to promote it effectively.

All those people that visit your site need to have a good experience while they're looking at it. First of all, the site needs to be available all the time, with as little downtime as possible. If a new visitor looks for your site and he finds it offline then he will probably not return later. You only get one chance in most cases and if your site is down when a potential customer comes, you can lose business. Having a hosting account which does not provide a proper uptime can prove detrimental to your business.

In most cases companies will pay hosting companies to rent some space on their servers, since having your own hosting infrastructure is usually too expensive for a company. Few companies can afford to create a department to take care of their web site and to make sure it's up and running all the time.

You have three main options when it comes to the hosting of your site. Assuming that you don't make a living selling things on your site, chances are that you will not need the most expensive option, the one with a dedicated server. The two cheaper options are the shared hosting account and the VPS hosting and these are the options which should be considered by a small company.

In both cases, the hosting is likely to be up for at least 99.9% of the time, if the hosting company knows what it's doing. The difference between the two is in the control that you're getting over your hosting account and in the processing power behind it. The VPS option offers you more control and more power for the site, so you can have more visitors on it. The downside is that it is more expensive than a shared hosting account and it will also require a bit more technical knowledge to use. For an absolute beginner, a shared hosting account will probably be easier to learn.