Best Hosting Sites
Cheap web hosting with free domain name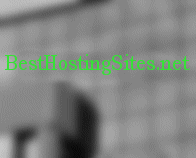 * Bookmark this site *
Best Hosting Categories
Best Hosting Articles
Domain Parking
Expired Domains
BestHostingSites.net
is a web site about web hosting companies which offer discount services with cheap solutions and free domain name.
Watch out even the section of this site about
Domain Parking
, very useful for website projects not ready to be hosted yet.
Hosting Articles
Does really size always matter?
Does really size always matter?
When someone surfes the web searching for the best web hosting company which fulfills his needings, one of the most important things which he considers is how much space a hosting plan offers for a given price.
This is a natural thing to care about, but is really the storage space size so crucial in a hosting choice? And moreover, what about the amount of the maximun bandwith/month allowed?
Nowadays, the most hosting companies offer "unlimited web space" and "unlimited bandwidth", which seems to be a great thing.
A simple question arises about the "unlimited web space" and "unlimited bandwidth" terms: why double quotes have been used?
Well, the answer is quite simple and sounds like... what is infinite, "unlimited" in the world? It's not a philosophy disquisition, it's a real statement about the fact that a web hosting site which can give you unlimited storage space and/or bandwith/month simply can't exist. This is a real, rational thing.
Since all hard disks mounted in the various hosting servers have limited storage space, anybody who wants to host his website, will necessarily have limited storage space and limited bandwidth.
So why most web hosting sites, even cheap ones, talk about "unlimited" resources? What does "unlimited" mean about the hosting matter?
The term "unlimited" could be referred about the available resources on the hosting hardware where the web site will be hosted.
This leads to the consequence that, if on a given server there are few web sites hosted, then "unlimited web space" and "unlimited bandwith" mean a relatively big amount of web space and bandwidth, else if there are just a lot of web site hosted, then it means little space availability.
So the next question could be: what does happen when the web space (or the bandwidth) is over?
When this happens, there could be some warning signals like a slower response during the surfing process of the site, and the technical support could contact the site owner to ask him to upgrade his hosting plan for a higher price, and if no upgrade is made, the site will become soon unavailable. All these or similar situations could happen depending on the web hosting provider policies, of course.